At Pittwater Golf Centre we can cater functions for all types of occasions.
To speak to one of our staff members about our functions and having your next party with us call 9913 7991 or email info@pittwatergolfcentre.com.au
See below for more information on the different packages we offer:
The best choice for your child's next birthday is a Mini Golf party. But kids aren't the only ones who will enjoy a function with us, we have options for all age groups and budgets, so no one has to miss out!
Anything from 18th to 70th Birthdays and anniversaries, we have teenage and adult Mini Golf parties too. Not to forget about all the fun to be had on the Driving Range!
Let us wine and dine you with a pre-organised package or bring your own with fully-catered and self-catered options available.
We can accomodate school groups, pre-schooler groups, sports groups, work groups, church youth groups, seniors groups, community groups, and more! Our facilities allow us to entertain groups of up to 144 players.
At Pittwater Golf Centre, we put in the extra effort to make the experience easier for you, organising a function based on your personal preference and budget. So you can sit back and enjoy the party – with delicious food and friendly service, we guarantee a fun and memorable party for you and your child.
Check out the range of options above or to speak to one of our staff members call 9913 7991 or email info@pittwatergolfcentre.com.au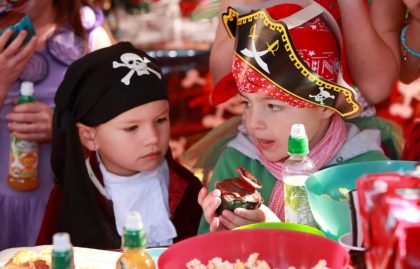 Functions: Customer Testimonial
Hi Sia,
I just wanted to send a quick email to say a big Thank You for a wonderful party on the weekend. It was probably the easiest party we have ever had and most of all Henry (and his mates) loved it. I know a few kids left requesting the same party for their birthdays.
Aside from the golfing fun, our host Zoe was fabulous. She was always smiling and so helpful. I didn't really need to ask her for anything as she had it all covered but nothing was a bother or too much trouble for her, she is a real asset to your business.
Thank you so much.
Jen