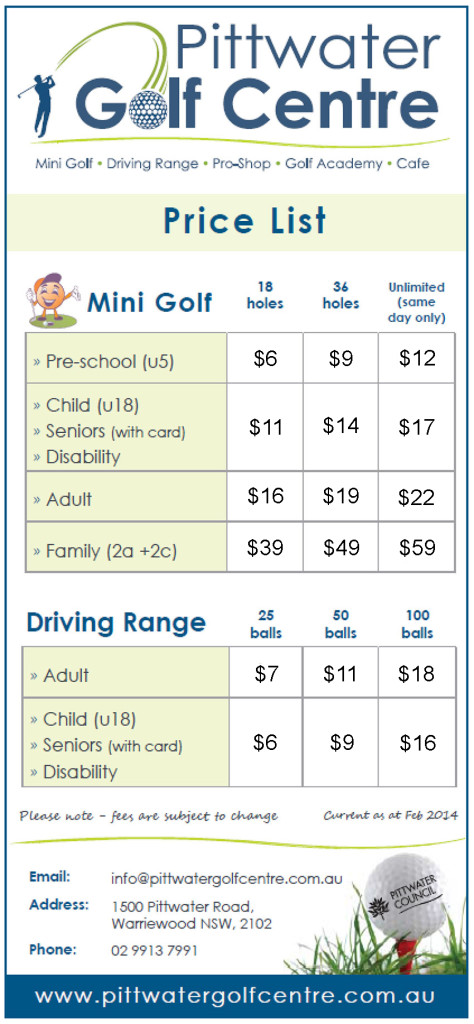 Unforgettable Mini Golf Parties in Sydney – Fun for All Ages and Occasions
For a fun day out for your whole family (and all your friends, too!) look no further! With mini golf birthday parties in Sydney for kids – and those who are a bit more grown up – we celebrate some excitement and healthy competition.
We are located on the Northern Beaches of Sydney and we offer 36 holes of fun and adventure from the first hole till the last! Mini golfing is one of the most popular activities where age is no barrier!
Choose to play one or both of our 18-hole courses. We are open 7 days from 8am – 9 pm (last game starts at 8pm). Bookings are essential for groups of 10 people or more. View our pricelist to find out more.
We offer fantastic experiences for you in so many different golfing party styles. Just take a look below!
Why organise a miniature golf party?
The best choice for your child's next birthday is a kid's golf party on our miniature driving range. Your child and all of their friends will feel the excitement as they explore the twists and turns of the tiny golf course.  Kid's aren't the only ones who will enjoy mini golf.  With options for all age groups and budgets, no one has to miss out!
To make life a bit easier for you, so you can sit down and enjoy the birthday party, we offer both full- and self-catered options at the miniature golf birthday party. And let us tell you that, if we cook for you, the kids will find the food delicious – the perfect match for a fun day on the green.
Bookings for large groups for maximum fun
If you're looking for something to entertain a large group of people, our mini golf parties in Sydney are something anyone will be delighted with, no matter their party style. We can cater for vacation care groups, schools, sports teams, community groups and religious groups.
Corporate mini golfing
Our courses are perfect for your upcoming corporate event – with a twist! Your employees will love setting out on the green for a fun team-building activity, or will enjoy how unique a business-style mini golfing Christmas party is – they'll easily get to know their colleagues. Our corporate packages have something for every workplace.
Fundraising opportunities
Get everyone involved in an exciting way to raise money – with a fun day out on our driving range, everyone is sure to open up their generous spirits to help with your fundraising efforts. We've hosted great father and son days, mother and daughter days, and opportunities for community groups to get out and have fun on the mini green.